Tenterden Social Hub
Address:  Church Road, Tenterden TN30 6AT
Owned/operated by:  Tenterden Social Hub
Contact name:  Sally Pettengell
Contact email/phone:  sally.pettengell@tsh.org.uk     01580 762882 
Website:  www.tsh.org.uk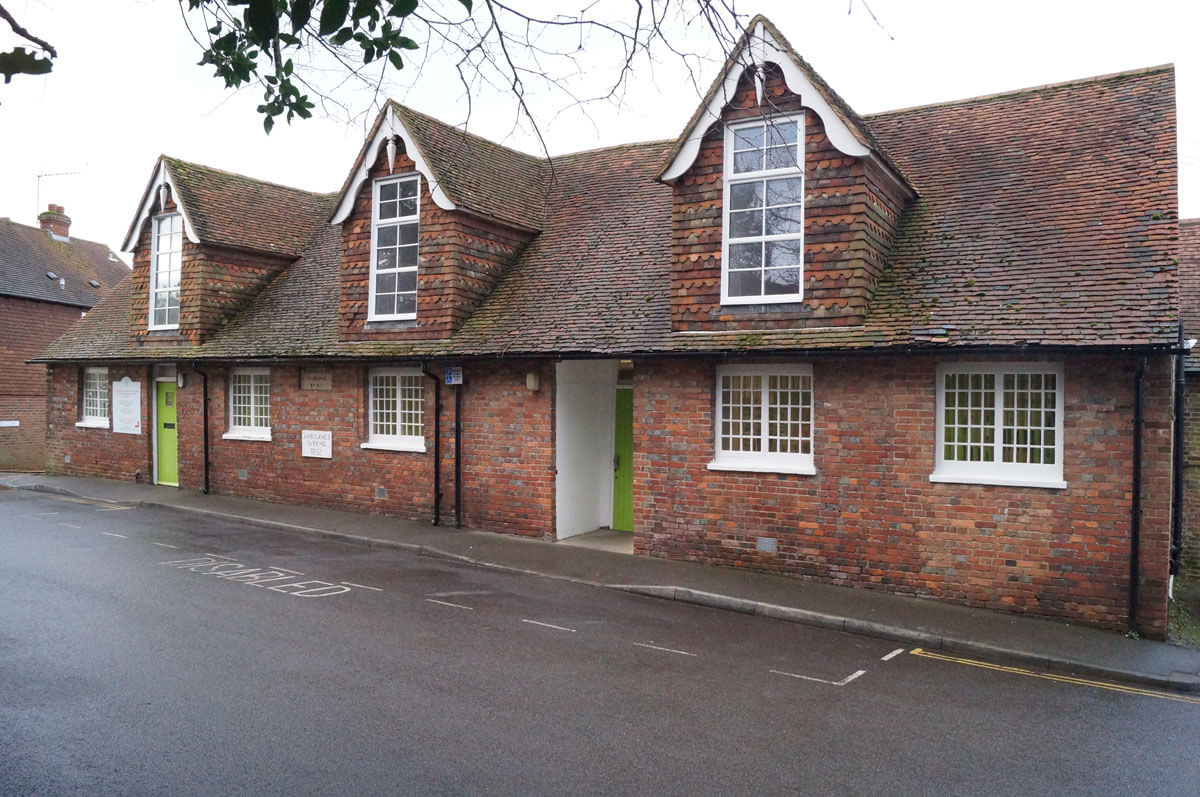 Facilities
Bookable space(s)
Community Room (20 seated, 35 standing)
Sun Lounge (adjacent to Community Room providing reception area)
Day Room (45 seated, 75 standing)
Disability Centre (25 seated)
On-site car parking For 15 cars (for evening/weekend bookings only)
Nearby car parking (location):  On street parking (one hour only). Nearest alternative Bridewell Lane.
Wheelchair access:  Yes
Catering:  Water urns and tea/coffee if required.  Self-catering facilities / In-house catering provided.
Others:    
Full commercial kitchen can be hired with the Day Room.
Community Room is a flexible space with folding and stacking furniture.
Community Room is accessed via St. Mildred's Close.
Premises licence (for alcohol):  No.