Archive Exhibition 'A Terrific Success'
30th Sep 2019
MAYOR HAILS TENTERDEN HISTORY EXHIBITION "A TERRIFIC SUCCESS" AS AROUND 700 VISITORS FLOCK TO THE TOWN HALL
Tenterden Mayor Cllr Jean Curteis has declared the exhibition of the town's archives and ceremonial regalia on Friday, Saturday and Sunday (September 27-29) "a terrific success", with around 700 people flocking to the Town Hall.
"The exhibition was quite a challenge for the organising team, so we were delighted at the overwhelming response from the public
"It gave both long-term residents and newcomers a real idea of the town's wonderful history."
The exhibition featured facsimile pages of the priceless Polychronicon, printed by William Caxton in 1480, ceremonial robes and chains of office worn by Mayors of Tenterden dating back more than 100 years, and about 150 photographs of the town, some well over a century old.
The Town Hall exhibition was supported by displays at Tenterden Museum, including the elaborate and colourful robes worn by Mayor Stanley Day at the Queen's coronation in 1953 and a bust of Samuel Tilden, scion of a well-known Tenterden family who came within a whisker of being elected President of the United States.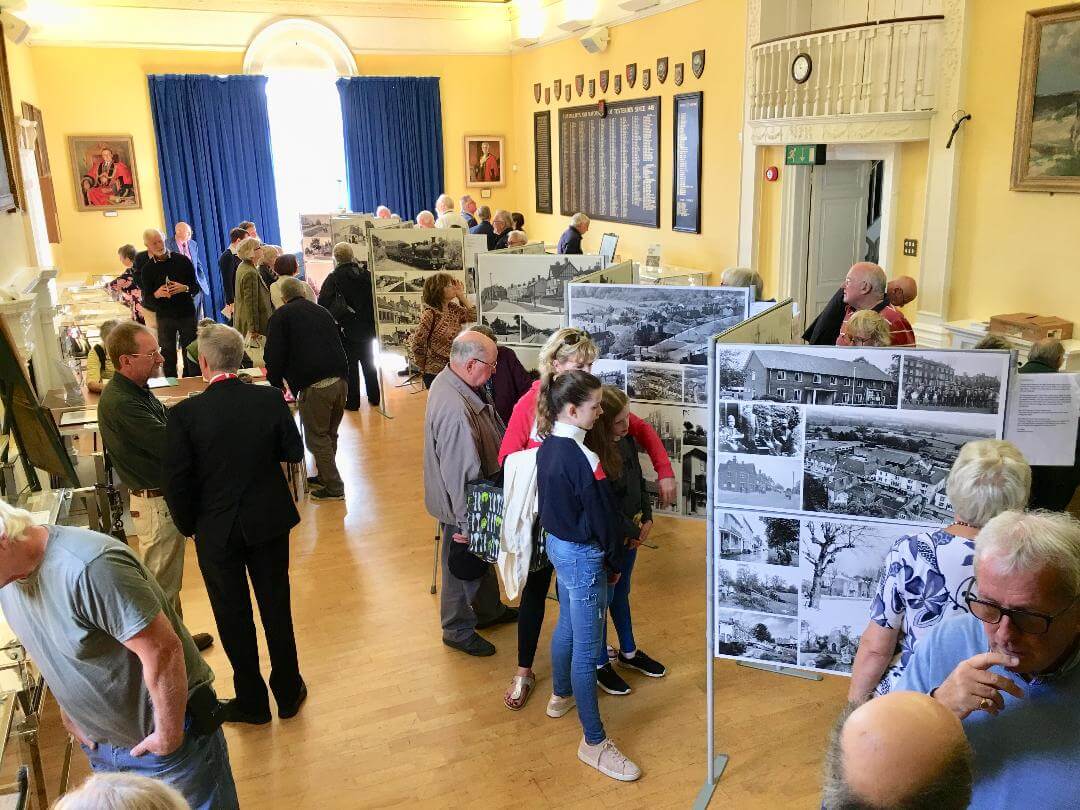 Picture A – A view of the Town Hall exhibition.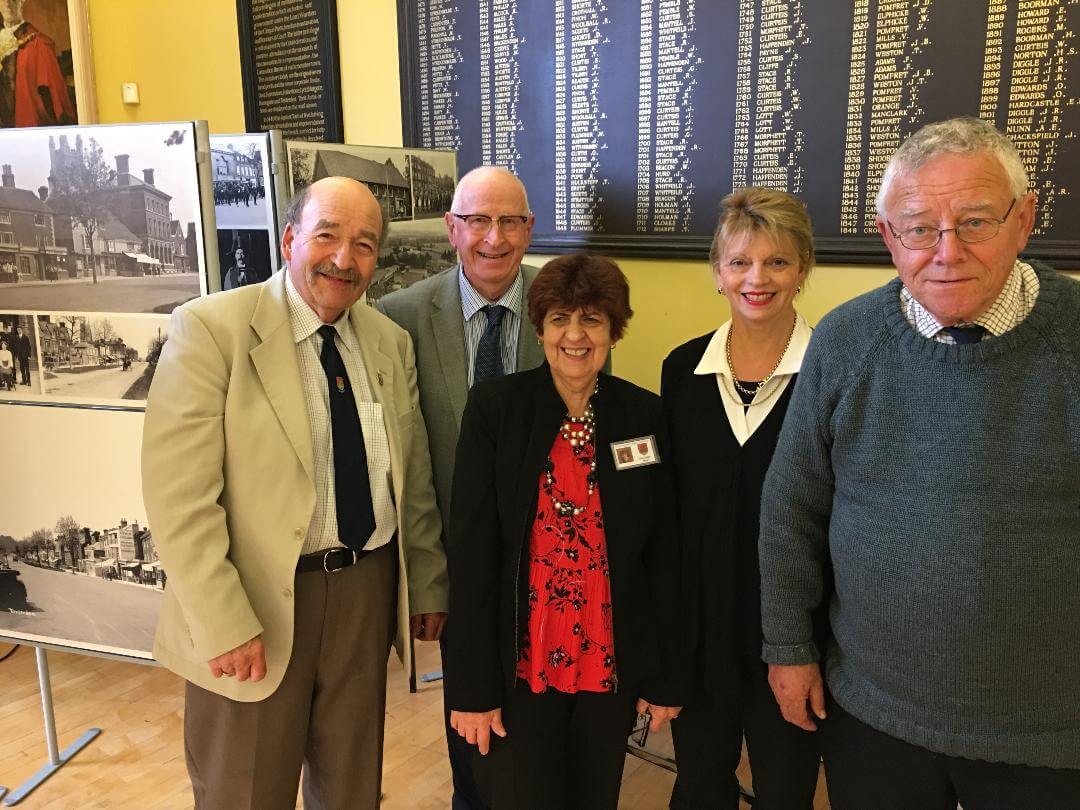 Picture B – Some of the exhibition organisers and stewards at the event (left to right)  Henry Edwards, David Curteis, the Mayor Cllr Jean Curteis, Cllr Sue Ferguson, Jack Gillett and (not pictured) Nic Gooch