Twinning Association
30th Sep 2019
TENTERDEN DELEGATION VISITS TWIN TOWN AVALLON
AND APPEALS FOR MORE MEMBERS
A delegation from Tenterden's twinning association has been welcomed to twin town Avallon in France's famous Burgundy wine region in the Morvan National Park.
The visit marked the 30th anniversary of formal links between the two towns, and followed an earlier visit by five members of Tenterden's fire brigade who had ridden more than 300 miles to meet up with their counterparts in Avallon.
Tenterden & District Twinning Association chairman Henry Edwards said that the visit was a great success. He encouraged more Tenterden residents to join the twinning association to celebrate the links between the two towns – contact the Town Hall (tel 01580 762271, email townhall@tenterdentowncouncil.gov.uk)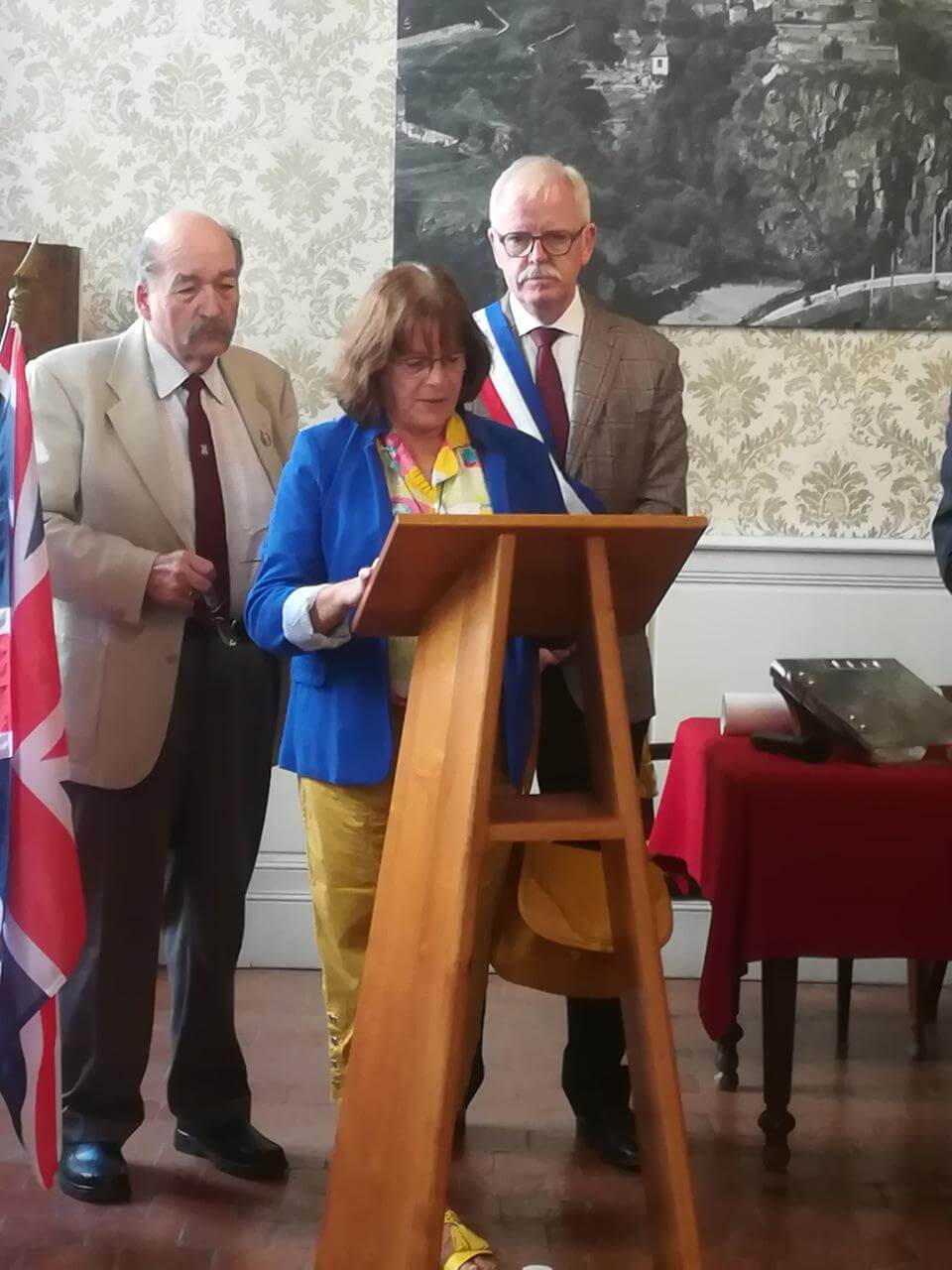 Picture shows (left to right) Mr Edwards, president de Jumelage Dr Noelle Clermonte and Mayor of Avalon Jean Caullet.