Silent Soldiers Pay Poignant Tribute to Tenterden's Fallen
19th Mar 2018
Three black metal silhouettes of World War One soldiers are to go on display in Tenterden, as a tribute to those who died in the 1914-18 conflict.

The 'Silent Soldiers', which will be located at the Town Hall, St Mildred's Church and one other location to be confirmed, have been presented to the town by Cllr Callum Knowles, who says they are "a reminder of the ultimate sacrifice paid by so many servicemen from Tenterden.

"Some Tenterden families lost four or more relatives in the Great War", he said, "and as this is the final year commemorating that conflict I thought it would be a poignant memorial to them.

"I also want our younger generation to question what these 'Silent Soldiers' represent, and to understand that we must never forget".

Cllr Knowles, who served in the Royal Navy for 12 years, hopes that Tenterden businesses would also buy their own 'Silent Soldiers', which can be purchased for £100 each via the Town Council. All the money raised will be donated to service charities.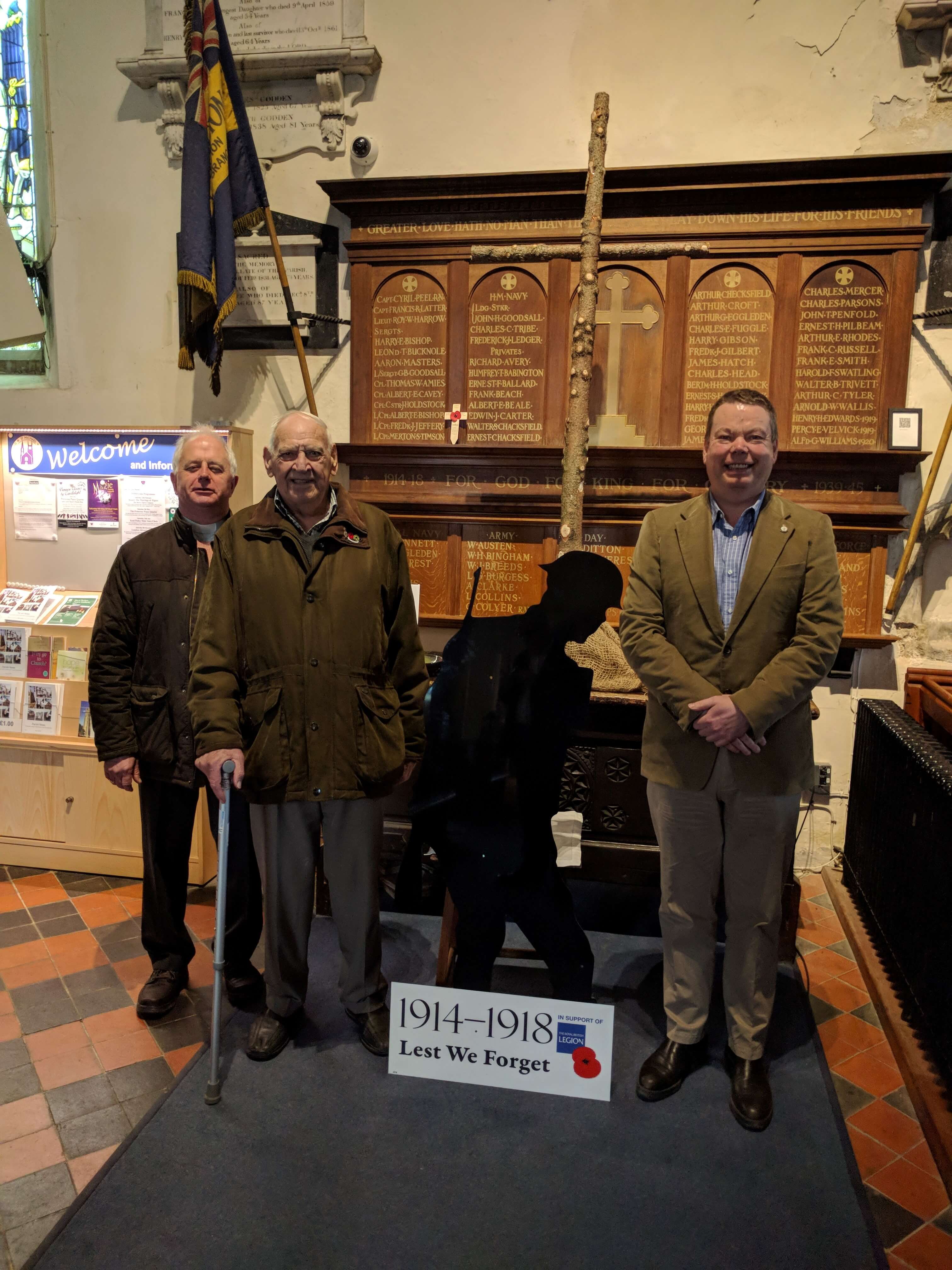 Picture shows (l-r) Canon Lindsay Hammond, Stanley 'Butch' Goodsall - who lost four relatives in the Great War - and Cllr Callum Knowles with a 'Silent Soldier'.
For further information, please contact:
Cllr Callum Knowles, tel: 07810 155686