High Street Site Identified as Preferred Option or New Tenterden Cinema
27th Jul 2018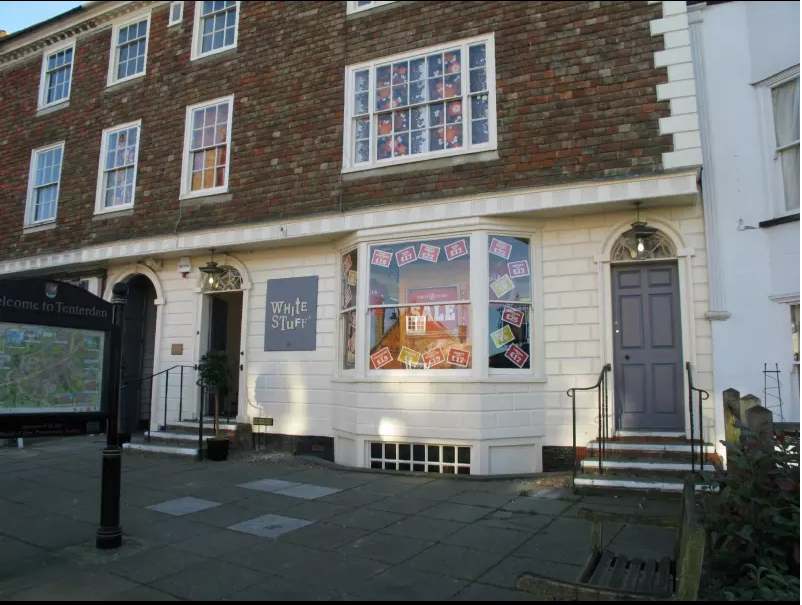 A detailed report has identified Pebbles, in the heart of Tenterden High Street, as the preferred option for a potential new cinema.
The 71-page report, commissioned by Tenterden Town Council, was produced by cinema business consultants Craigmount Consulting, architects Burrell Foley Fischer and quantity surveyors Greenwood Projects.
They evaluated five sites - Pebbles, Tenterden Club, land behind the Town Hall, the Glebe Hall and a potential new creative quarter for the town.
The report concluded that the Pebbles site could accommodate a two-screen cinema and a cafe bar; would have significantly lower costs and capital contribution from the town council; and make a positive contribution to the vitality of the town centre and the day/night economy.
It also pointed out that the building is already owned by Tenterden Town Council - the other sites would all require acquisition - and would not therefore take so long to deliver compared with the new build options.
The report estimated a total project cost of £1.8m and would take around 18 months to complete.
The town council have informed the existing tenants of Pebbles, the fashion shop White Stuff, whose lease on the building runs until 2021.
The report has been presented to members of the Cinema Focus Group which will meet shortly to discuss it in detail.