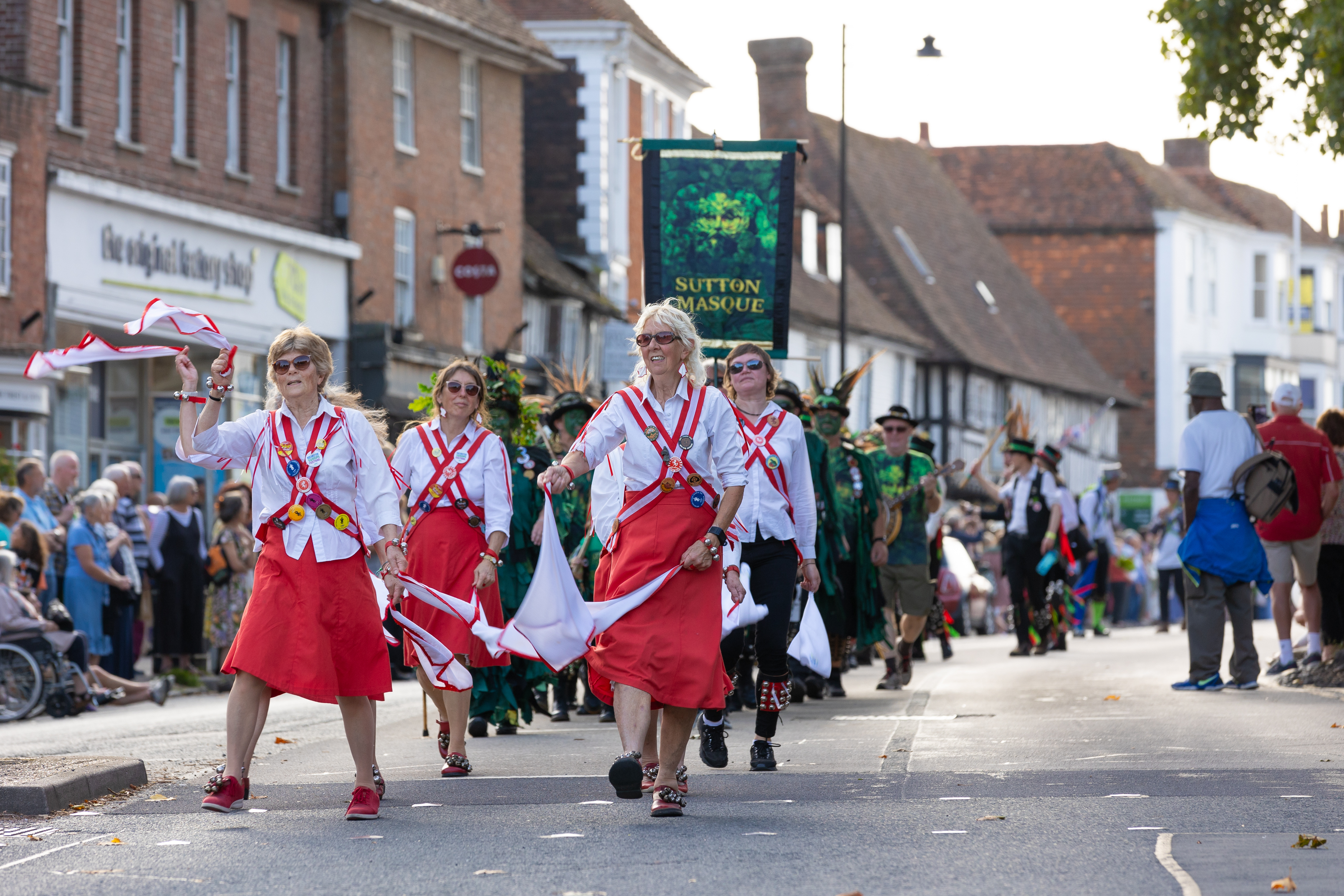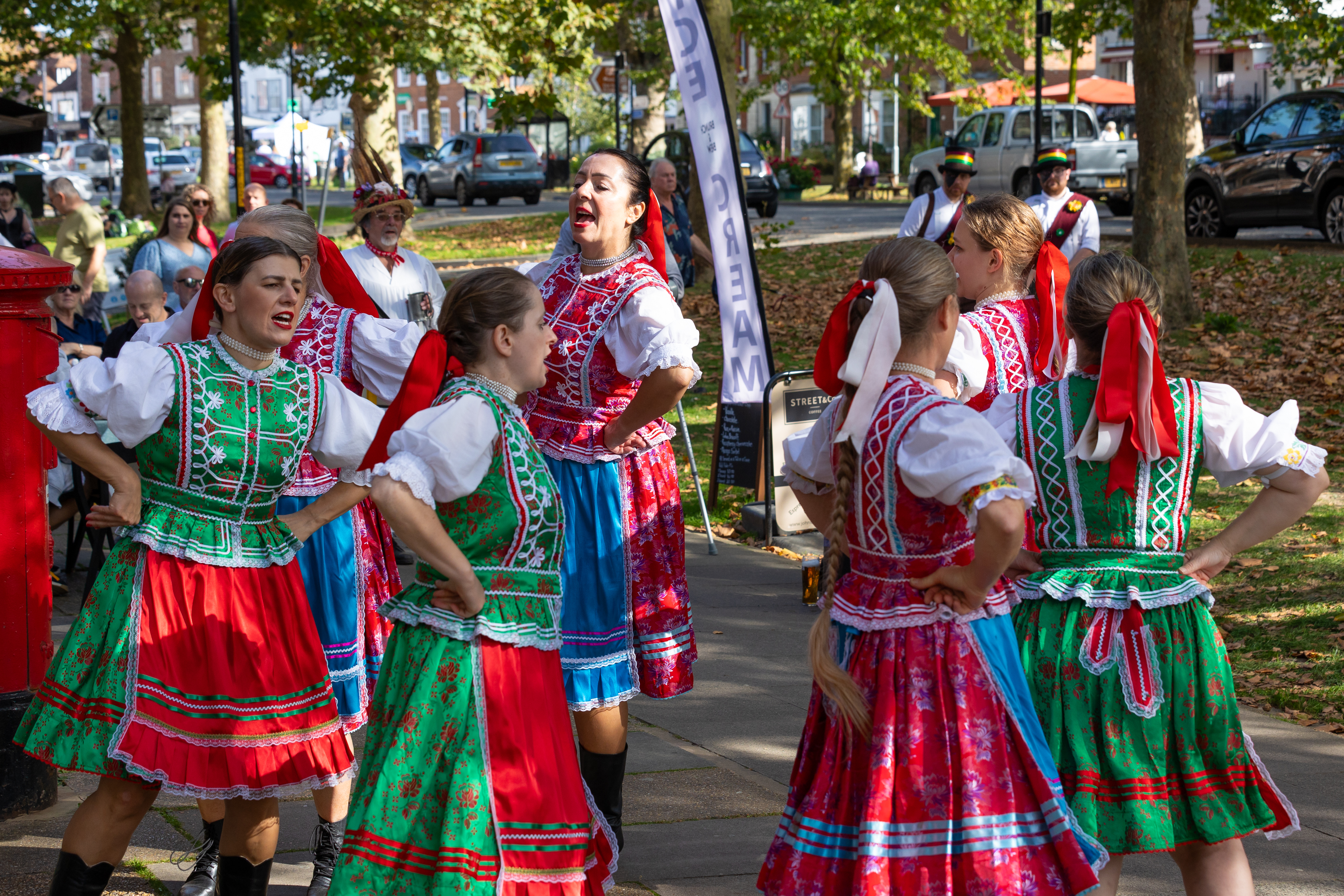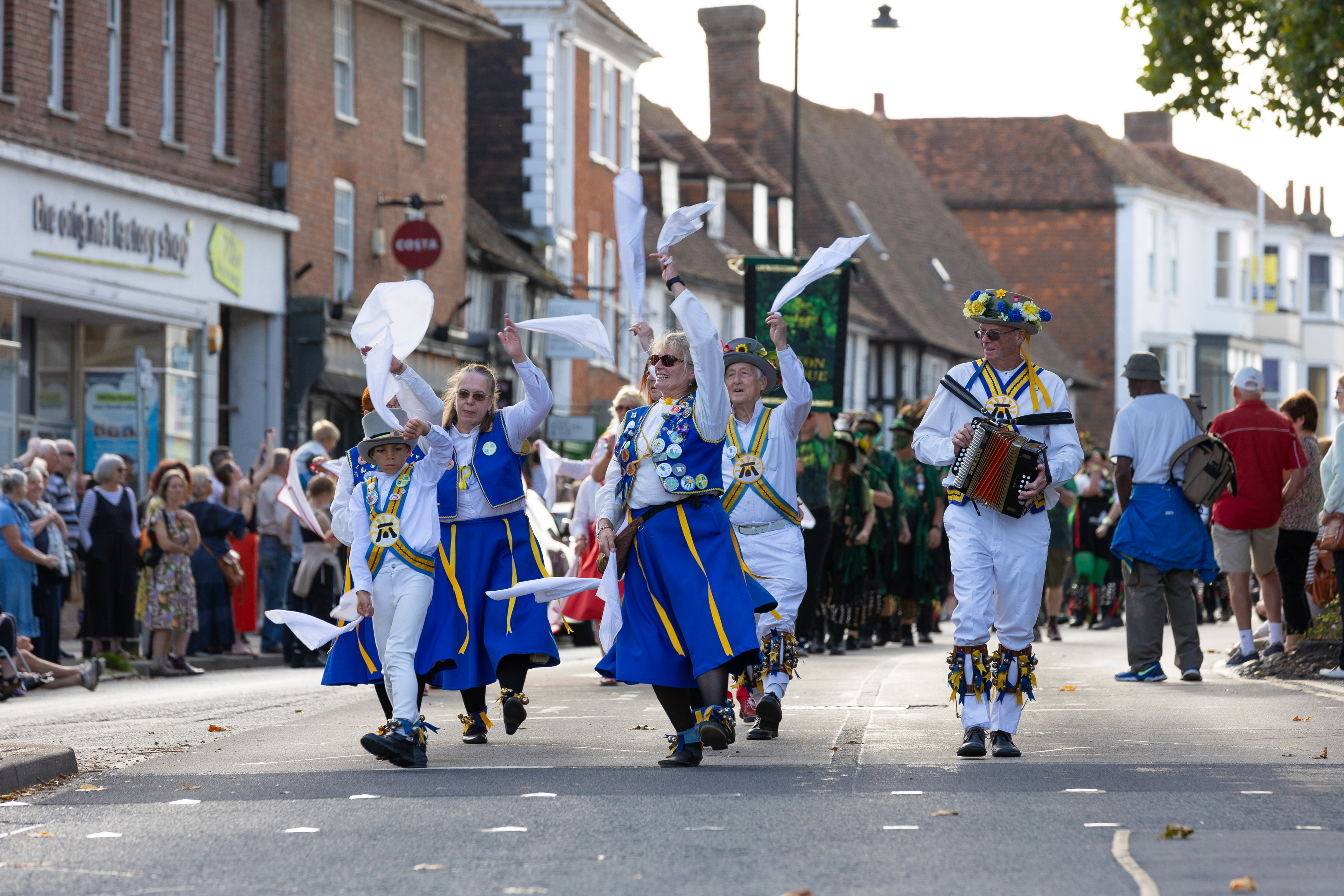 The 30th annual Tenterden Folk Festival, celebrated over the past weekend, was an absolute triumph! The town buzzed with excitement as large numbers of attendees gathered to indulge in a series of remarkable events, underlining the festival's reputation as one of the cultural highlights of the year.
Tenterden Town Council is delighted to support the Folk Festival each year. Tenterden Town Mayor, Councillor Sue Ferguson, praised the effort, stating, "Our thanks go out to Alan Castle and the Tenterden Folk Festival team. Their dedication and meticulous planning played a pivotal role in the event's success."
Mother Nature was clearly on our side offering the perfect ambiance for the festival. The sunny weather and warm temperatures ensured Tenterden was bustling, and everyone could easily enjoy the outdoor festivities.
The Morris Dancers adorned in their traditional outfits, paraded the streets, and the streets echoed with the rhythmic sounds of bells, clashing sticks, and the enthusiastic applause of spectators.
Music is the heart of any folk festival, and Tenterden's was no exception. The array of folk musicians this year was really exceptional. From soulful melodies to foot-tapping tunes, the performances catered to all and were the best in recent memory.
The Recreation Ground was transformed into a hub of activity and the craft market showcased an array of handmade crafts, reflecting the talent there is in the area. Meanwhile, the live music stage was a magnet for attendees, with performances drawing large, appreciative crowds.
The Folk Festival exhibition in the Tenterden Museum was well attended and drew in visitors eager to delve deeper into the history and culture of folk traditions.
Perhaps the most heartwarming observation was the community spirit. Locals, tourists, visitors and people from all walks of life bonded over music, dance, and shared experiences. The joy was immense, and many were heard remarking on the fun they had.
Councillor Ferguson further commented, "It's not just an event but an experience, a testament to the power of community, art, and culture. The feedback has been overwhelmingly positive, and we are thrilled to see how much everyone enjoyed it."
The Tenterden Folk Festival continues to establish itself as a must-attend event, and this year's success sets an even higher benchmark for the future.