MAYOR'S CHARITY AUCTION 8TH OCTOBER 2022 including a silent auction - items marked **
Should you be unable to join us on the night but would still like to bid for items in the main or silent auction, we would be delighted to recieve your proxy bids - please email adminassist@tenterdentowncouncil.gov.uk
The Town Mayor of Tenterden, Cllr. John Crawford is delighted to invite you to join him for his next charity event - a Charity Auction, to be held at The Little Silver Hotel, St. Michael's, Tenterden, on Saturday 8th October 2022, in aid of his chosen charity, The Tenterden Memory Café. Tickets cost £16 per person to include a glass of prosecco on arrival and an evening meal of chilli (meat or veg), rice and tortilla chips.
Catherine Southon who has made regular appearances as an expert and presenter on a number of BBC Antiques programmes including 'Bargain Hunt', and 'Flog it!' will be our Celebrity Auctioneer for the evening and Special Guest Gregg Wallace, the presenter of MasterChef, will also be joining us.
We have an amazing variety of lots including cream teas, handbags, a beautiful painting of St. Mildred's Church, will-writing and a hot air balloon ride - please find our full catalogue here. Printed versions of the catalogue and paddles will be handed out on entry and payment for successful bids will be taken on the night with card or cash.
Little Silver Country Hotel, who have very kindly provided their venue free of charge, are pleased to invite guests to arrive from 5.30pm to enjoy the lounge bar and garden for drinks, before the auction room doors open at 6.00pm - we take our seats at 6.30pm.
Parking is available at the rear of the hotel with extra parking at nearby St. Michael's Primary School.
Please find our poster here.
A few words from the Mayor:
"The funds raised will go to Tenterden Memory Café who provide critical setting and support for those people living with dementia and dementia related illnesses, their family and carers.
We have a range of amazing "auction lots" ranging from wine tours to meals to balloon trips to accommodation. If you are a ninja fan we have something for you as well!
If you would like to actively participate and enjoy the fun of bidding for exciting lots, please do support us".
The Town Mayor of Tenterden, Cllr. John Crawford sincerely hopes you will join him for an exciting evening and to raise funds for this worthwhile charity.
Please download and complete the booking form here and return to adminassist@tenterdentowncouncil.gov.uk or drop it into the Town Hall with your payment. Numbers are limited so please do book as soon as possible. We are happy to take individual or group bookings - we will require all names but only one group payment please from the lead name. Please advise of vegetarian options and any dietary requirements at the time of booking.
Please telephone 01580 762271 for further details.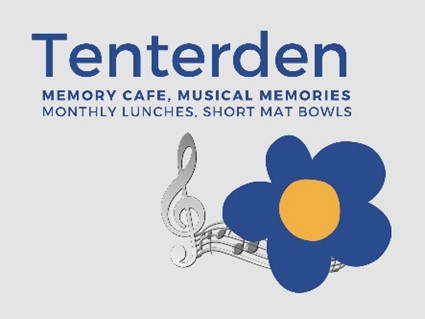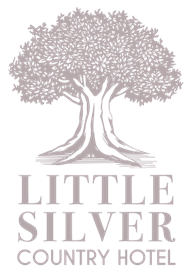 Special thanks to Little Silver Country Hotel for donating their venue free of charge.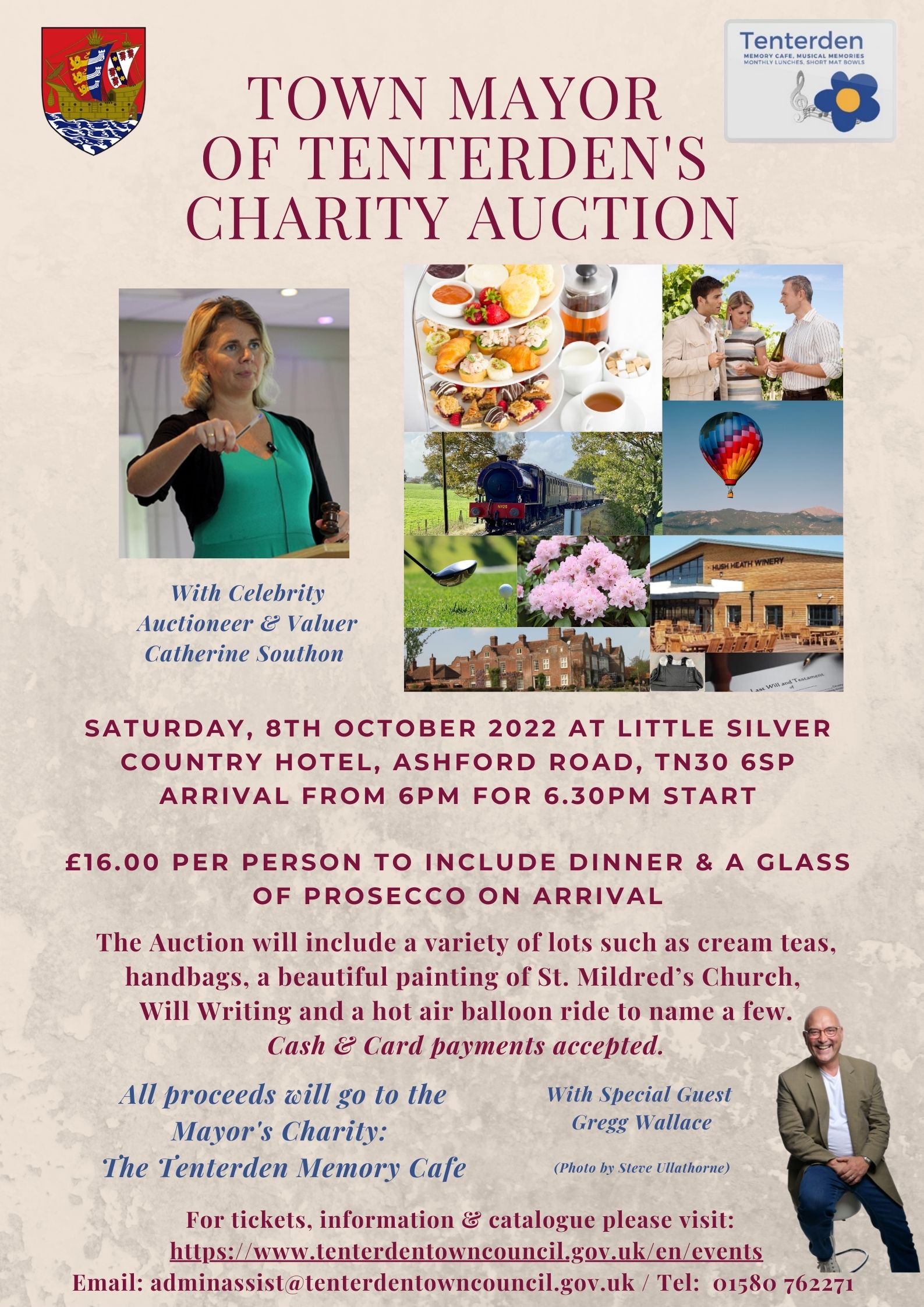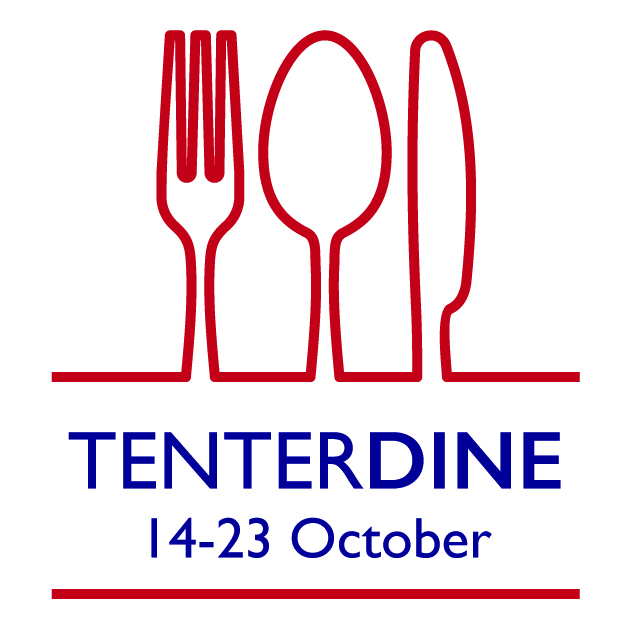 Enjoy and explore the fantastic food and drink businesses in and around Tenterden this October! For more information on the event and those participating, please visit our TENTERDINE page.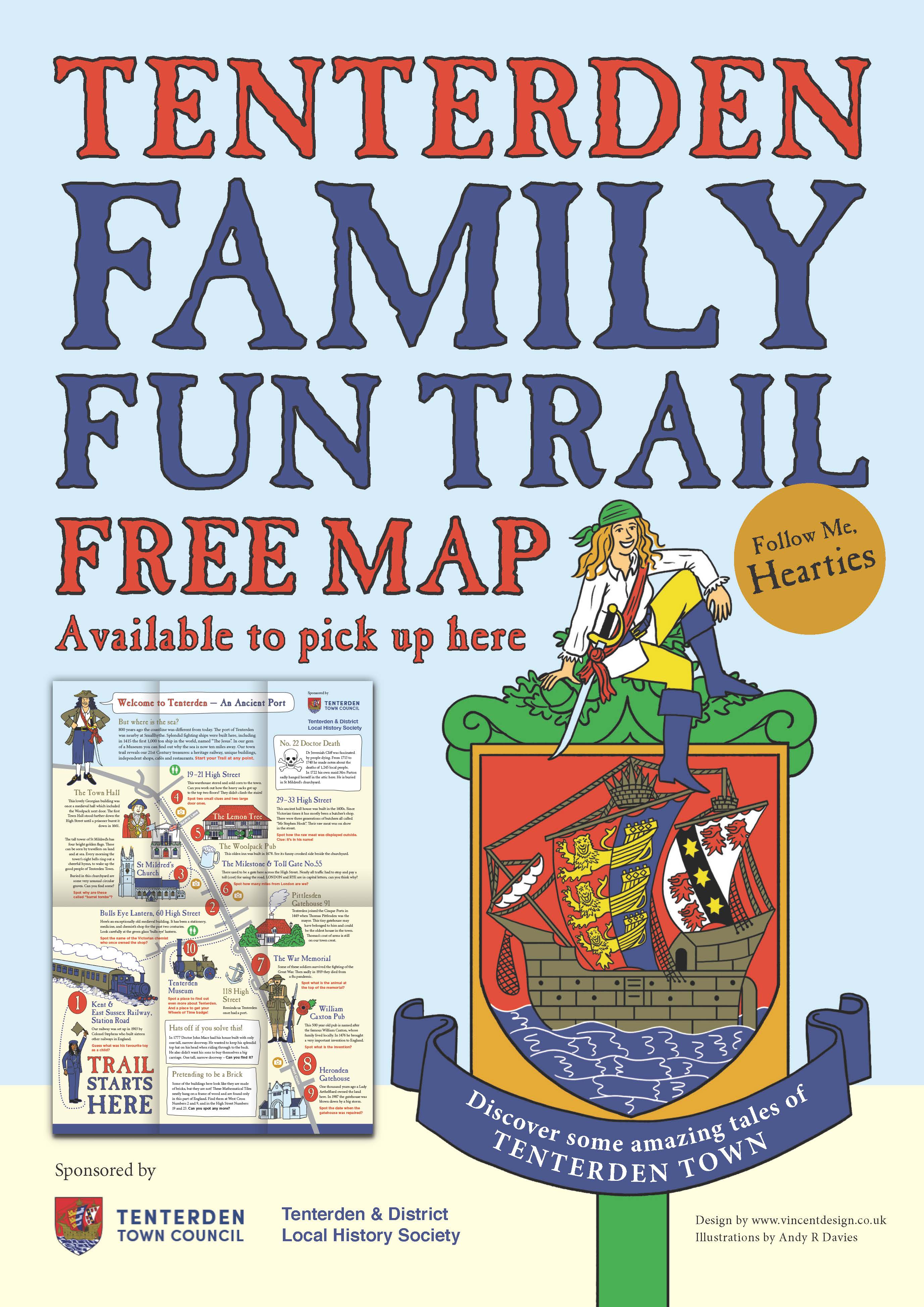 Tenterden Family Fun Trail
Now available to pick up a copy or download! For more information please visit our webpage.
FRIDAY HIGH STREET MARKET
Our High Street Market takes place every second and fourth Friday outside the Town Hall from 9am to 2.30pm between March to December.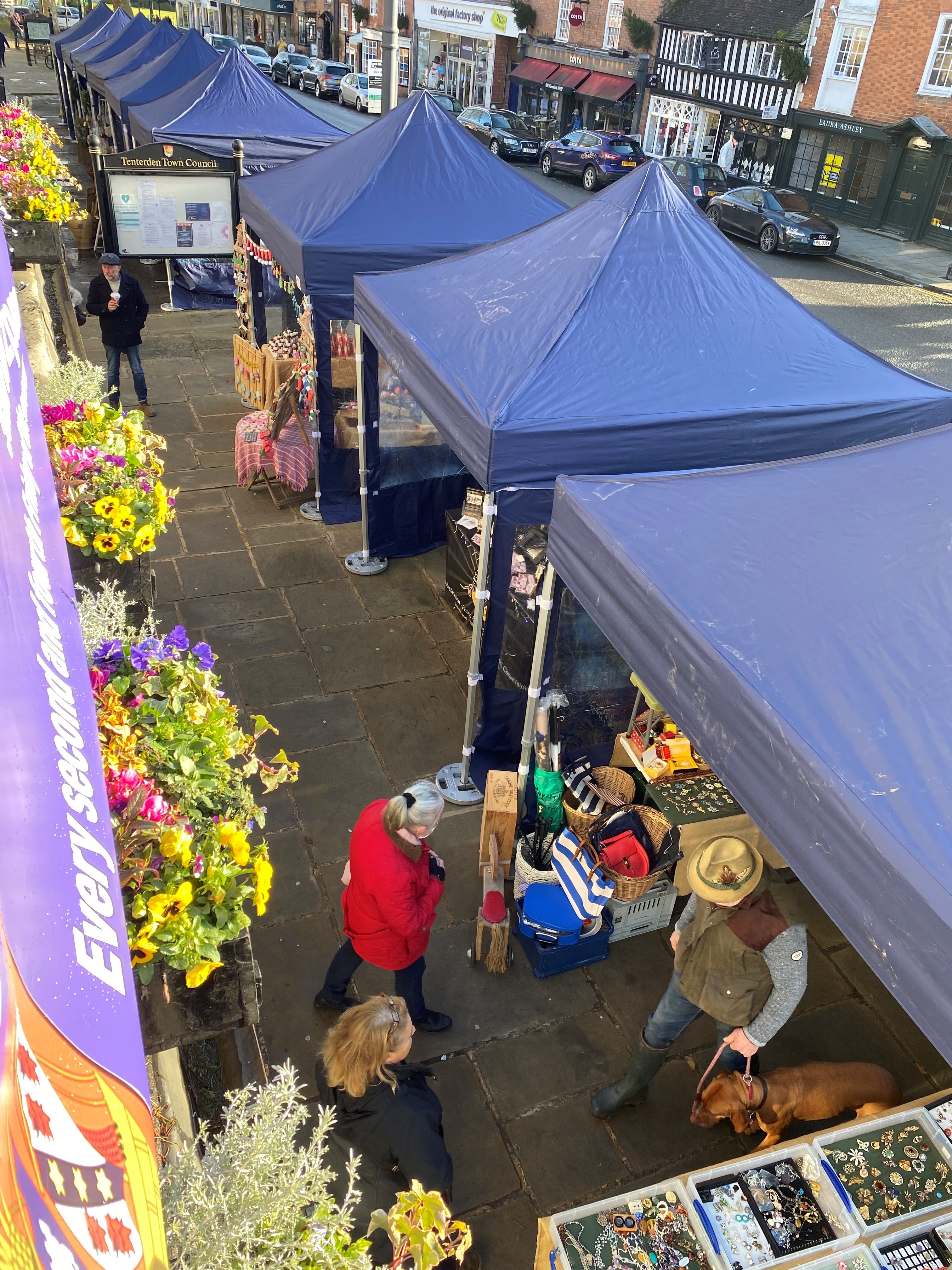 For our Traders details please click here.
Events in and around Tenterden
The new 2022 Ashford & Tenterden Tourism Association Digital Brochure is now available to download. This includes many places to visit, stay and eat across the Borough: Ashford and Tenterden Tourism Association 2022 digital brochure
Weekly Classes